---
Gallery Page 104
Tyler's 1975 Dodge W200 Truck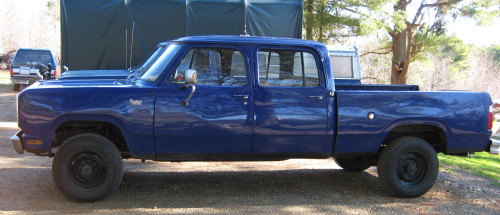 Tyler bought his 1975 Dodge truck three years ago. It was an old Air Force truck. It was the "Bare Bones" model, no power steering, 318 engine with an 727 trans. The reverse band on the transmission blew out after a month. The truck has a bulletproof NP-205 transfer case, Lockomatic Warn hubs (NICE hubs), and four-wheel drum brakes.

Tyler rebuilt the entire truck personally. He converted the truck to a standard transmission with an NP-435. He said the conversion was not unduly difficult because the transfer case is not a tandem mount. He didn't even have to change the length of the jackshaft. Tyler rebuilt the engine with all new bearings and freeze plugs, RV cam, and rebuilt cylinder heads with bronze silicone guide sleeves and hard valve seats. He installed a Gear Vendor overdrive to bring it up to date. The overdrive mounts behind the transfer case.

Notes of interest: At 70 MPH with a 727 4.10's and no OD, the RPM ran 3400. When Tyler installed the overdrive, it came down to 2700 RPM. When he converted it to a standard transmission the RPM's dropped to 2300-2400 around 70 MPH on thirty-one inch tires.

Tyler has driven the truck coast to coast with the modifications, under full load. The first time with all his tools and the second time with all his tools and a seventeen and a half foot trailer behind it. The truck does seventy five or eighty sustainably under full load! He loves it!!! Tyler's current project is installing air conditioning.

Tyler's email address is: beastmobile@hotmail.com He would be happy to answer any technical questions. He has lots of experience.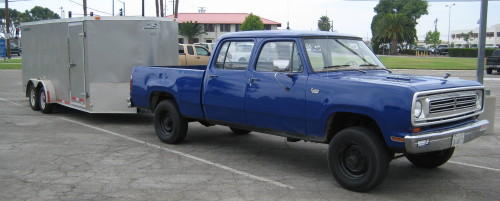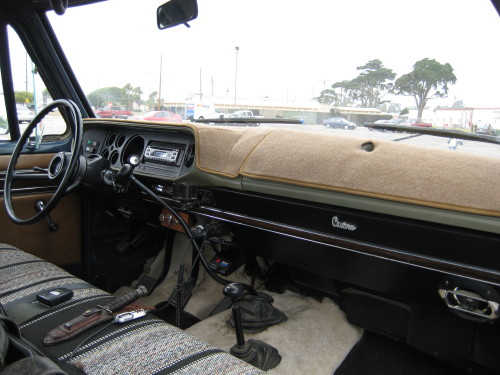 Great Idea: Tyler kept the automatic shifter lever because it acts as a great hand rest to adjust the radio when the truck is thrashing over bumps.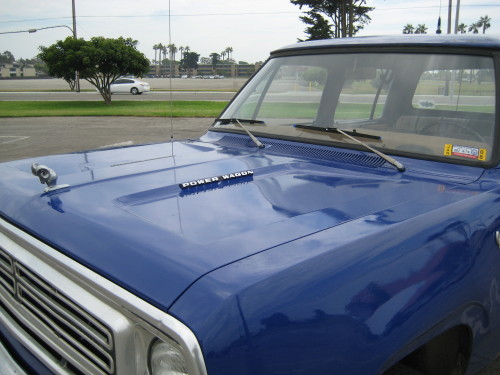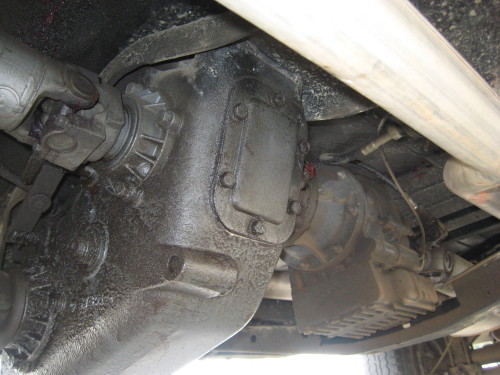 Gear vendor overdrive on the back of transfer case.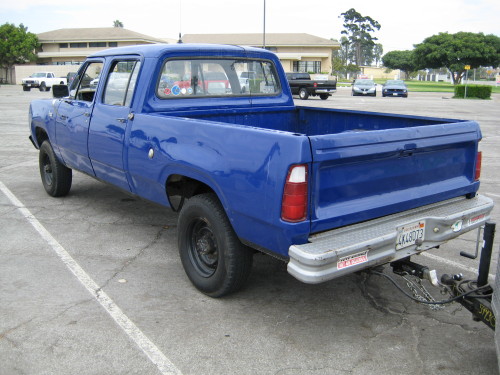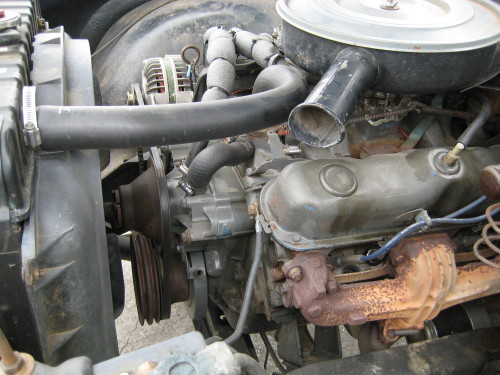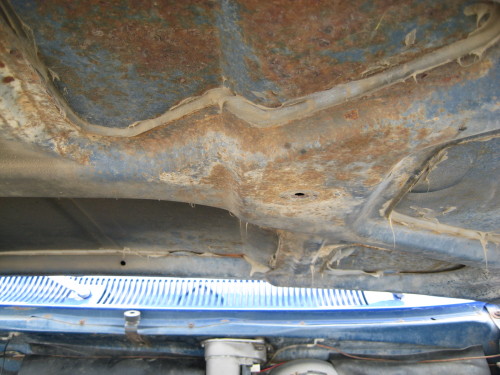 Hoods are easily stablized with silicone caulk to stop vibration when the factory anti-vibration bushing fails.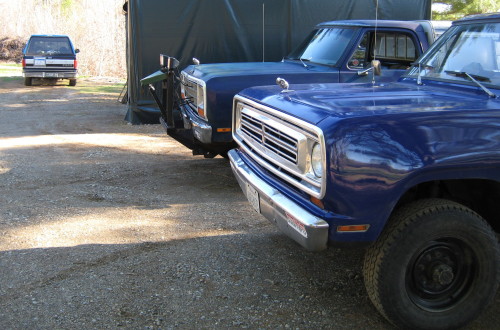 Tyler also converted a half ton 2WD (the truck in the background) to a one ton 4x4 keeping the half ton frame rails.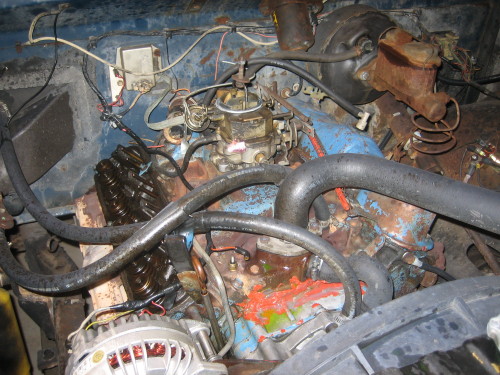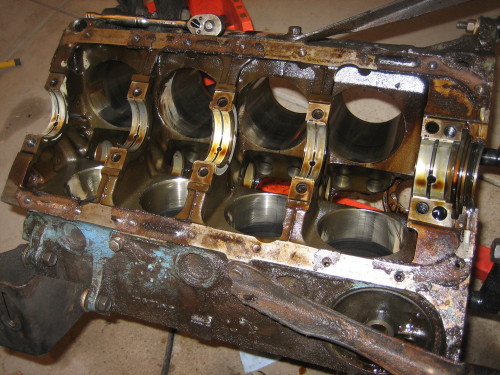 ---
Are you proud of your Dodge truck or car? Want to show it off? Please email me a pic along with a description of your vehicle and I will add it to the Gallery.




Joe Leonard 2007-07-30