---
Gallery Page 196
Willaim Meadows' 1984 D250 Royal SE



William's 1984 D250 Royal SE is pretty much all original 'for now'. Dealer installed (at time of purchase)A/C (retrofitted since to 134a), 318 w/ A727. Spicer 60 full floater rear 3:54 axle ratio. Late model Dodge 8 lug rallies. Total miles? He's not sure but upwards of 130k. The truck mokes a little on start-up, but is still a fairly good runner. It's an original California truck and extremely rust-free.

William has never really been a 'Dodge' fan, but when he was looking for a 3/4 ton 'work' truck and came across this one just about three miles from his home in Tennessee (after searching around a 100 mile radius,) he decided to 'take a chance' on it. He is glad he did. After $1350.00 changed hands, William drove it home.

It did need some work. Here's what William has done so far: new brakes on all four corners including new calipers, wheel cylinders, hoses, pads, shoes,etc... , repacked front & rear wheel bearings (Spicer 60 'Full Floater' has wheel bearings like a front axle), replaced axle seals (rear) and grease seals (front & rear), serviced rear differential. The polyurethane bushings were replaced in the upper & lower control arms, strut rods & tie rod end boots, all new ball joints. William had the control arms, steering knuckles, front brake dust shields & strut rods powder coated. He also replaced the door gaskets.

Next on the agenda is to replace the engine and transmission with units from an '89 ram 1500 (1989 had the 318 with factory throttle body, roller cam and 'swirl port heads', which according to the specs he came across online rates it at 190hp). The original engine's rated at a paltry 140hp. William might upgrade to a small 'RV' type cam, flat top pistons & some free flowing exhaust, which will get him 250-300hp (he hopes).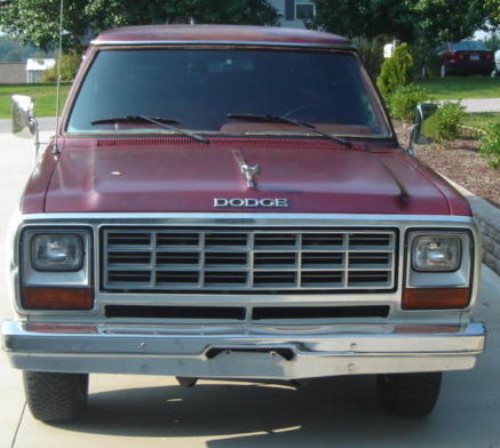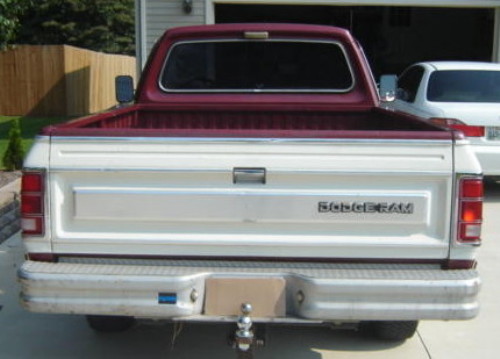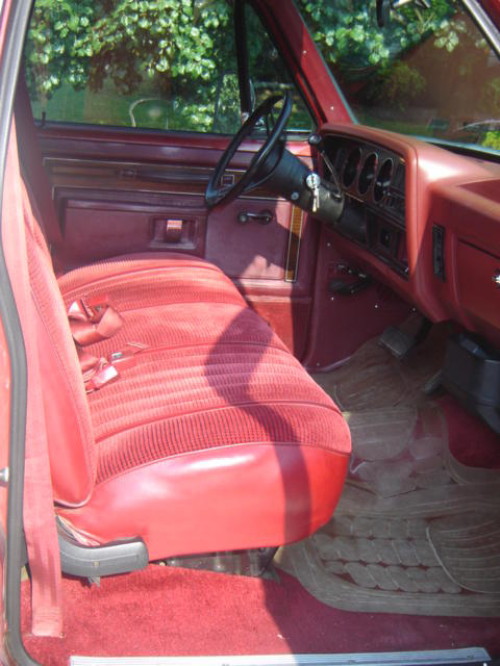 To learn more about William's 1984 D250 Royal SE truck you can email him at: bmead144@yahoo.com


---
Are you proud of your Dodge truck or car? Want to show it off? Please email me a pic along with a description of your vehicle and I will add it to the Gallery.




Joe Leonard 2009-09-30